Non Woven Tote Bags
For Grocery stores and Gift Shops, Wine totes for wineries, Lunch Bag Totes for Juice Stores & Wineries, Breweries, etc., Growler Totes for Breweries




Specializing in Food Carry Out Bags
Natural Kraft & White Kraft Paper Shopping Bags, Superwave, T-Shirt & Tote, Ameritote & the newer style: Big Top Wave
Welcome to our Bag Section
---
INFORMATION ON THE BAG ORDINANCE EFFECTIVE 1/1/2020
Stixon can provide you with several different styles and types of bags for your Packaging & Advertising needs! We can help you design your printed bags.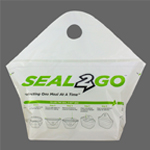 2017 - New Product: bags
For Restaurants participating with: UberEATS, Grubhub, DoorDash, etc. Tamper Evident to discourage pilferage and contamination, 3 prong protection system – Custom Printing offers Brand Protection & Marketing – Minimum order is 50M. Stock bags are available as well.
Other Printed Items we can help you with:
Duffle Bags & Cynch Backpacks for Schools.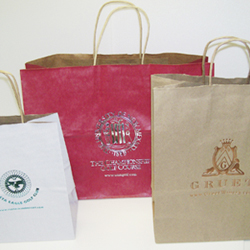 Coffee Chip, Tortilla, Bagel, Popcorn, Bread, etc.
Paper or Plastic Bags for Trade shows, gift shops, spas, & golf courses, etc.
•   Clear PET Cups for Breweries, Fiestas, etc.
•   5M minimum
•   Print up to 4 colors
•   Styrofoam Cups
•   5M minimum
•   Print up to 4 colors
•   Napkins
•   Beverage, Dinner 1/8 fold, Dinner ¼ fold and Dispenser Napkins              
•   1ply, 2 ply, 3 ply and the Airlaid Linen materials
•   White, black and misc. colors are available
•   30M minimum
•   Print up to 4 colors